Our Bellydance Classes are currently done online via ZOOM.
Joining the classes via Zoom is a great opportunity to learn from anywhere in the world.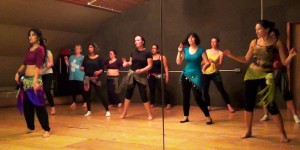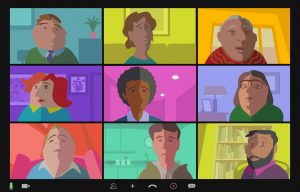 Tuesday 7:00 – 8:00 pm

 Open level course suitable for beginners
Price: 

 £11 for a drop in class or £40 for a 4-week course
What you get on the course:
Learn bellydancing basic moves
Learn variety of movements: isolations,  shimmies, chest and hip movements, travelling steps, arm moves
Focus on strengthening your abdominal muscles
Improve your general fitness level
Improve your musicality
Bellydancing classes are the best way to strengthening your abdominal muscles and a great all body workout. All classes are recorded, you will get the video after each class and will be able to practice in your own time. The course is suitable for beginners and improvers who is familiar with the style.
BOOK YOUR SPOT NOW!
Bellydancing
 is not just an excellent way of exercise, but also a great way to get positive emotions. If you are looking for a fun, exciting way to get some exercise, bellydancing may be ideal for you. Bellydancing will give you a good aerobic workout, plus it is much gentler on your joints. In addition, bellydancing motions encompass your entire body and are a good way to improve posture, balance, and grace, therefore, you will be able to tone your muscles at the same time. Aside from this, if you are interested in losing weight, bellydancing can give you plenty of motivation to do whatever it takes to look your best.
What to wear in bellydance classes?
You can wear leggings, loose skirt and a top of your choice. It is recommended to bring a scarf (even if it is not specifically for bellydancing) to wrap around your hips to accentuate the movements. You can dance barefoot, or dance in soft ballet/jazz shoes or simply socks.
Bellydance Taster Class (drop-in)
Bellydance is more than just a workout; it enhances wellness as it combines the use of mind, body and spirit and is suitable for all ages, sizes and shapes. On my bellydance taster class you will experience the art of bellydance through learning some hip, chest, arms movements and you will have the general idea about this graceful and feminine dance. Taster class is ideal if you are unsure whether you want to sign up to a bellydance course, try the class first and discuss any questions you might have with a teacher.